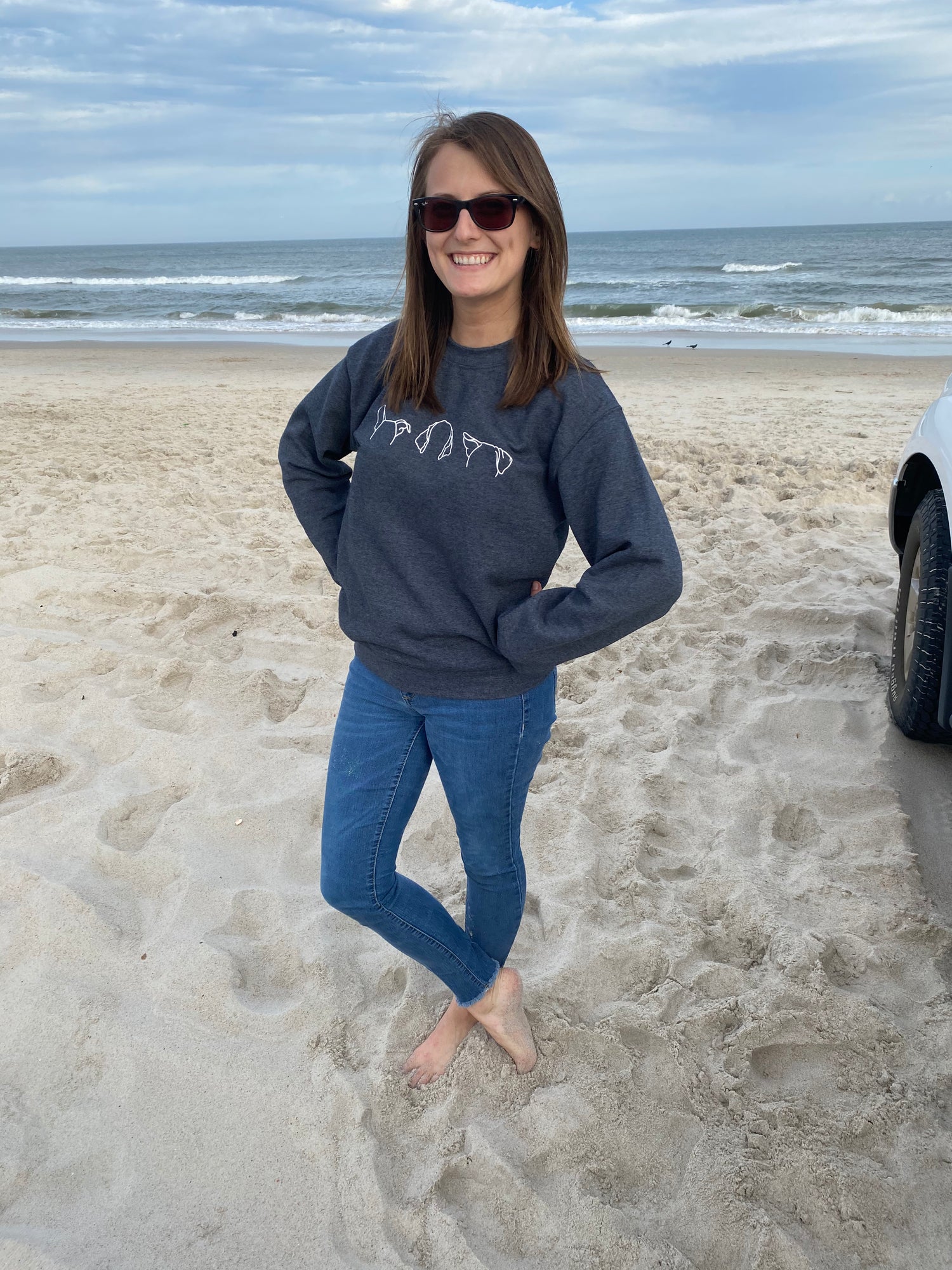 Meet the Maker
I'm a Pacific Northwest girl thriving on the beaches of North Carolina.
I have always loved the ocean and a good craft, so the art I make is a labor of love.
My hope is that my work will help connect people to their favorite summer memories, future vacations, and the magic that comes along with a good day at the beach.
Shop
Meet the Team

Frequently Asked Questions
What is the timeline to recieve sand jewelry?

All of my sand jewelry is made to order so you can typically expect your order to ship out 5-7 days after it is placed.

Outside of sand jewelry, I am typically able to ship orders within 1-3 days.

Please note that during the summer this time may be slightly extended.
Can I shop in person?

I attend many pop-up markets and festivals in North Carolina throughout the year. To find my upcoming schedule, I recommend checking out my Instagram @SandyBeachesShop.

You can also find me at many shops and boutiques across the country. Click here to see some of my awesome retail partners.
Do you wholesale?

Yes! I am currently in a variety of shops across the US. If you'd like to add my jewelry to your retail store you can find me on Faire or email me directly at hello@sandybeachesshop.com for more information on minimum orders, etc.
Where do you get your sand from?

Most of my sand has been gifted to me by people like you for custom/wholesale orders. If you would like to mail me sand - please email me at Hello@ SandyBeachesShop.com.
Can I send you my own sand, ashes, element?

Yes, I am happy to work with you to create your custom piece. Please shoot me an email and we can go over
Is there any sand or element you won't use?

Yes, I will not work with any sand from Hawaii or National Parks. If you're concerned about the use of a particular beach I have listed please reach out to me immediately.
What is your return policy?

To keep things as sanitary as possible, we do not accept returns on jewelry. All sales are final. If you hare having trouble with anything you ordered however, please reach out at hello@sandybeachesshop.com and we'd be happy to help you!